"The difference between the impossible and the possible lies in a man's determination."
                                                                                                                              -Tommy Lasorda
In the world of imperfections and impossibilities, there are a certain set of people who find it really hard to come out of their comfort zone and conform to fabricated excuses- 'The Conformers'. Unlikely, the other set or better to say those who are not in their comfort zone from the beginning surprisingly breaks all the records and make the whole world a little perfect each day- 'The Darers'. To salute the spirit of such perseverance, Let's talk about some of the India's best Paralympic stories of 'The Darers'
1. Devendra Jhajharia- Javelin throw
Devendra Jhajharia, a native of Rajasthan lost his left arm at the tender age of 8. While climbing a tree, he was electrocuted by live cable wire and as a result, his left hand had to be amputated. Devendra Jhajharia left no stone unturned to fight against all odds and went on to win the gold medal at Rio 2016 Paralympics.
https://www.youtube.com/watch?v=cAV-cUOoHCc
2. Deepa Malik- Shot put
The 45-year-old all-rounder who is into swimming, javelin, shot put, discus throw and even motorsport won many hearts by winning silver at the 2016 Paralympics Rio for shot put.
The Iron lady- Deepa was diagnosed with a spinal tumor and was paralyzed chest down when she was 29 years of age.But nothing stopped the fighter within this wonderful woman. She was conferred with Padma Shree in 2017.
Video: https://www.youtube.com/watch?v=i4ceO1HxQ-A
3. Ankur Dhama- Athletics

Hailing from a small village in Uttar Pradesh, Ankur lost his complete vision gradually by the time he was 5 years old. But this wizard child didn't stop, having won many accolades during school, he pursued his further studies from the prestigious St. Stephen's College, Delhi.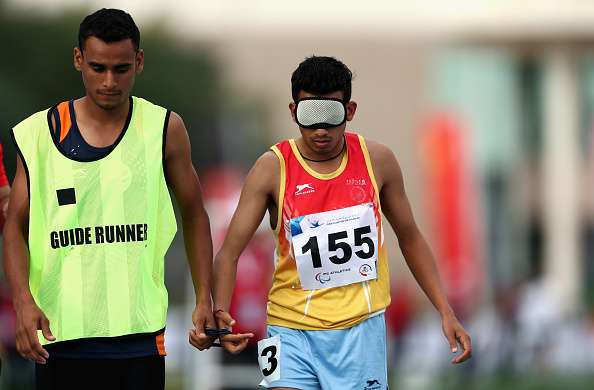 With the selfless help from the coach and guide, Dhama runs 4 hours each day covering 30km! 22 year old Ankur represented India at the Rio Olympics 2016 and from then onwards it's no looking back for him.
Video: https://www.youtube.com/watch?v=6yN_65ZLzHIa
4. Varun Bhati- High Jump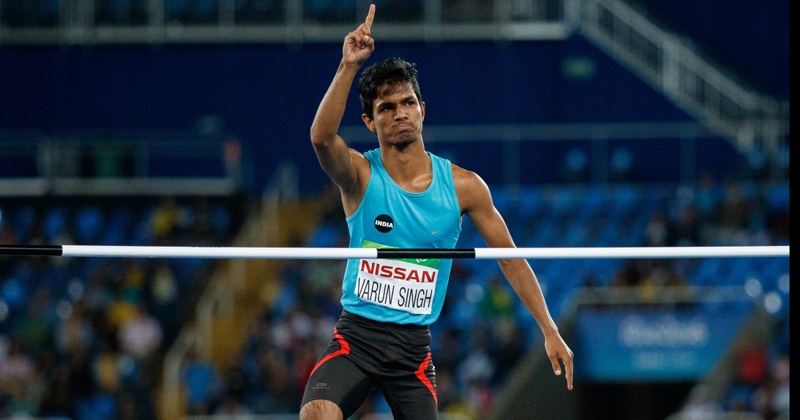 On Friday night in Rio de Janeiro, the 21-year-old became India's third-ever gold medallist at the Paralympic Games, winning the men's T-42 high jump event with a leap of 1.89m. 22 year old Para High jumper, Varun Bhati suffered from poliomyelitis at a very young age but never looked back.
With the magical spirit of triumph, Varun won a bronze medal at the 2016 Paralympics.
5. Mariyappan Thangavelu- High Jump

With the medal in mouth and gold in spirit, 22 year old Mariyappan Thangavelu conquered 2016 Rio Paralympics.
Mariyappan got his legs crushed by a drunk truck driver while he was 5 years of age, his determination to outshine others was never crushed.
It is the willpower and determination of a human being which makes a magician, no is born with a silver spoon, it's how you mold your metal and make it shine like a diamond!