College is not just a phase in life. It's a conundrum between  having plenty of time for ourselves but lack of monetary strength. It's a phase where we have opportunities but end up being slaves to procrastination. At some level we all want to be so organized that would make our mum's proud. Maintain the perfect schedule to fit in 101 things that we tend to dilly dally about. Be spoilt for choice while trying to kill those midnight hunger pangs. Well, everything is possible for those who wish! And today we have come up with few wonder apps which will make your life more organized, entertaining or even a bit less expensive! Keep reading for smoother sailing ahead!
1. Evernote- Note Taking App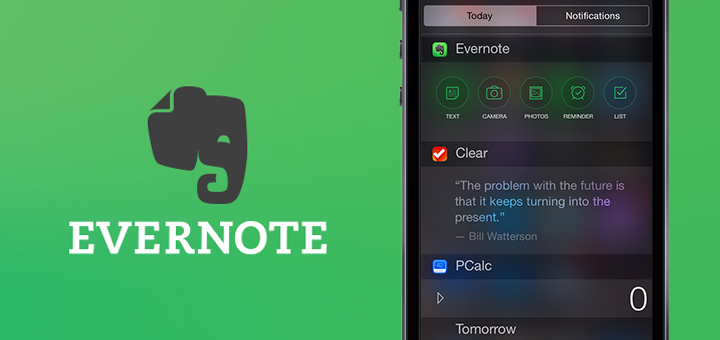 Are you still trying to organize your notes into your notebook? When exams come I bet everything will get jumbled up like one big bowl of scrambled eggs. Introducing Evernote, which scans hand-written notes and helps in organizing your coursework .You just need to snap photos of your handouts and it'll get stored forever in the app. You can even record lectures and important discussions through this app. Don't rush during exams now, rush through the app and you'll win the scary exams.
2. Pocketpoints: Saving Money Gets Easier
Monetary crisis is the most common thing during college life. Today you've got your pocket money and in next fifteen day, you would be sacking the snack attack, cutting through your mall visits and ignoring your gang to escape from the much-awaited treat. When you see your empty wallet in mid of the month you turn into a sycophant. Relax! We have PocketPoints app to help you earn some extra pocket money. This app rewards students with points for not using their phone during the class hours. You just need to lock your phone after opening the app and leave it as long as you wish to gain points. And the best thing, you can use these points to get amazing deals near your college campus. So whether it's a pending treat or girlfriend howling for a date night this app can help you tackle money affairs with a single click.
3. Around Campus: Local Search Engine
The area around the college campus becomes our second home during  college days. Unhurried walk in the garden, cashless eating in the nearby restaurant and steaming workout at the fitness center become our favorite activities . But there are few places which we often miss, on account of it  being heavy to our pockets or because of  hidden gem status. If you really want to find every bit of information about best places around your campus then download  third eye on your phone. The app includes an Around Town section, which links you to offers, deals, menus and delivery searches making your campus tour a profitable deal. This local search engine is a one-stop guide to find cool stuff to do in your city and save money.
4. College Foodz: Gateway To Cool Dining Spots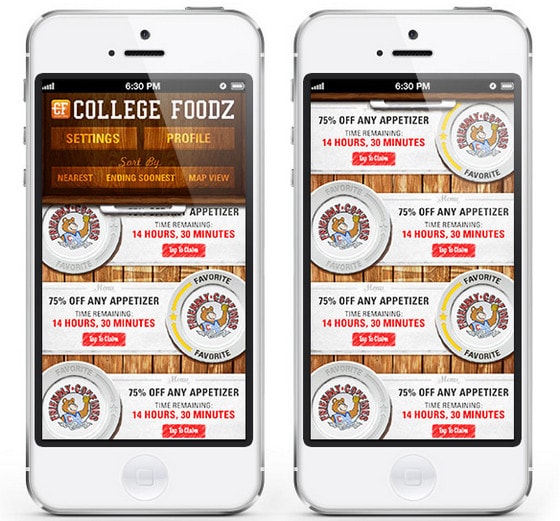 There simply is no memory in college life that outdoes  hanging out with your buds.  Great hang-out joints and a badass gang of friends make your day. If you're looking for a great place to head out in a budget then this app can help you find local deals on a pocket-friendly budget. It offers amazing deals and you can earn app rewards when you share your dining experience with the app. So where shall we party tonight? Download the app and let's head on!
5. Alarmy: Sleep if you can
Early morning classes are the scariest thing in a student's life. You have your late night chit-chat, imaginary dates and then when you sleep you hate the sun blazing away your face in the morning. Every time your alarm rings you put it to silent and get back to sleep. But this app will not let you sleep again be rest assured. It's known to be the "World's Most Annoying Alarm" and will wake you up with a twist. You need to do certain simple tasks, like making funny faces and clicking a selfie or shaking the phone a certain number of times for the ringing to stop. Snooze is out of the question in this task-based alarm and you are surely going to be present for those ever elusive morning lectures.
These clever apps can make your student life easier, cheaper and more fun. From the second you wake up in the morning till the end of the day you'll thank these apps for being a part of your daily life.