From chiffon ghoonghats to wearing helmets on the sporting field, a paradigm shift in our patriarchal society is for all to see. Breaking gender stereotypes is too mainstream as our naari's have gone beyond and are considered at par with men in most sports. Even Bollywood could not resist the temptation of covering success stories of our women in sports with movies like Chak de India, Dangal and Mary Kom gracing the silver screen. It's now time to look at 5 women in sports who have not only brought laurels to the nation but have given us serious sporting goals.
Deepa Malik: A beacon for a brighter tomorrow
Deepa Malik is a rising star in the world of Paralympics! She has won several medals in shot put, swimming, and discus throw. But her vivacity and success mask the pain behind her true story. Her real struggle started when as a seven-year-old when she was hit by 2  successive spinal tumors which left her paralyzed from the waist down. But that didn't stop her from fulfilling her dreams. She may have missed a bronze by a whisker at the 2017 Para Athletics Championship, but the supercharged lady from Haryana made India proud by finishing sixth in women's shot put F-53 category. Her achievement is not just another inspirational tale; it will leave even the best of the best biting the dust. 
Mithali Raj: Flag bearer of women's cricket
Mithali Raj has taken women cricket to new heights. She is termed the Tendulkar of women's cricket considering the unbelievable records against her name. But long before she established her queendom in international cricket, she was aspiring to display her footwork in Bharatnatyam. Her impeccable dancing talent makes the bowlers and fielders dance to her tunes in the cricket field. She is the captain of Indian cricket team and holds the record for making highest score in women's test history. In July 2017 she became the first player to make 6,000 runs in WODIs. After a brush with dance, cricket may have happened by chance in her life, but Raj has been adding glories to this profession which has always been considered as a male bastion.
PV Sindhu: The Unstoppable Badminton Star
PV Sindhu is the first woman in India's sporting history to bag a medal in World Badminton Championship. Bur her achievements have always been grappled with the fulfillment of her aspirations and goals.  She started playing at the age of eight and since then she would literally travel 56 km per day to get to her training center.  She could not even think of missing a session or taking a break from the tedious routine. She wakes up as early as 4:15 am to train and gave up on her favorite ice cream to stay in shape. Her dedication made her win the silver medal at Rio 2016 and she is also the first Indian ever to win Korea Open Super Series in 2017. Beyond the euphoria and awards, she hopes that her achievement will finally be reason enough for us to encourage our athletes in a more sustained and systematic way.  
Sania Mirza: The unforgettable sports Icon
Sania Mirza's journey has been a stream of struggle. The critics have continuously questioned her credentials arguing that she has not managed to find success in the highly competitive singles. The orthodox Muslim clerics have also attacked her saying that she is a disgrace to her religion. But her deep-rooted passion for tennis made her stamp victory above all difficulties.  She also faced a career-threatening wrist injury in 2012, after which she had to shift her full attention to doubles. The most heart-wrenching time of her life was when she got married to Pakistani cricketer Shoaib Malik and people started calling her "Pakistan's daughter-in-law" and Anti Indian. She has reached the zenith of tennis by making it to the top in the women's doubles ranking. She made the nation proud by winning women's doubles Grand Slam title at Wimbledon and two other doubles titles. She is not only winning big on the sports field but her achievements have put the modern Indian sportswoman on the international radar.
Sushila Chanu: The Hidden Hero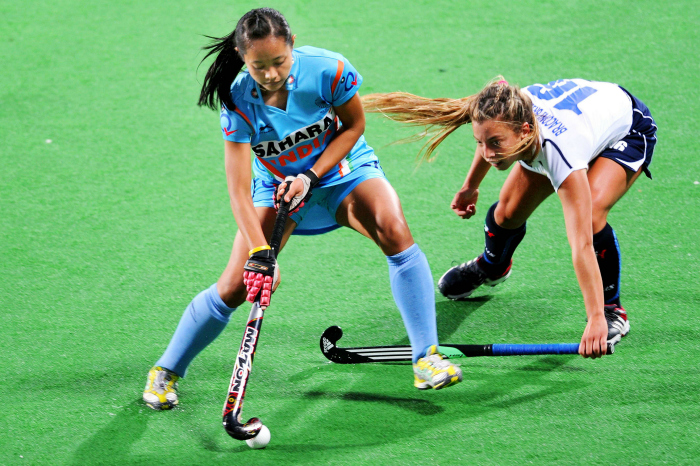 Sushila Chanu, the captain of the Indian women's hockey team has a total of 121 international caps to her credit. But before emerging as a star, society's scorn and disapproval brought many troubles in her sporting career. She initially started her career as a ticket collector when she was 18 but didn't enjoy this job much. Chanu was introduced to Hockey by her uncle but she was not able to make it to the Manipal sub-junior trials. She almost decided to give up hockey at that time but her seniors and coaches came to her house and convinced her not to lose hope. Later, she played some tournaments with the senior team and India won it's first ever Junior World Cup medal under Chanu's captaincy. She got injured at the beginning of 2017 but returned with full energy and charm within eight weeks. She broke down barriers and punched her way into our heart through her winning spirit and die-hard performance.
These heroes have fought the stereotypes to rise up the ranks and achieve the unachievable. Remember everything is possible for those who believe. Keep your dreams alive. You are born to shine like a diamond. Celebrate yourself all in one swirl.